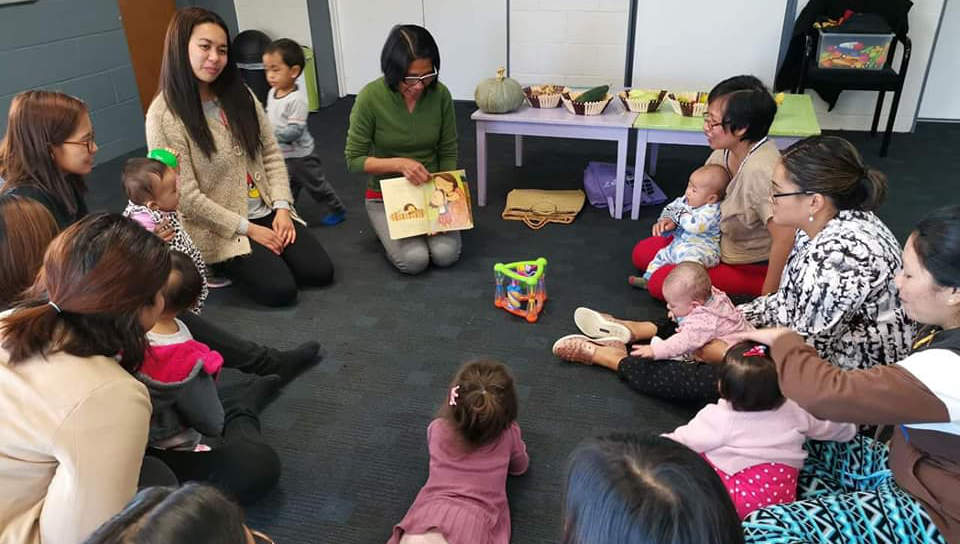 My daughter and I started going to Supling Filipino Playgroup a couple of months ago after finding out about it on Facebook. My family migrated to New Zealand when I was in my early teens and I feel that I have lost some of my culture. As a first-time mother to a beautiful daughter who is half Filipino and half Kiwi, it made me realise how important it is for her to know her Filipino heritage and by joining the playgroup I am learning about my roots and how we can integrate it in our daily lives.
The playgroup is about sharing the Filipino culture and traditions with our children. We do it by singing traditional Filipino nursery rhymes with dancing, storytelling and sensory activities with parachute and balls. The playgroup is not just for children but it also gives the parents the time to socialise with other adults and share parenting tips and stories. I highly recommend and encourage other Filipino parents to come along to Supling Filipino Playgroup as it will give them the opportunity to meet with other Filipino parents especially if they are new to Christchurch and parenthood.
The playgroup is held on Tuesday mornings during term time, from 10.00-11.30am, at 80 Rattray St, Riccarton.